Our Mission
"The Queen of Saints parishes seek to support and intensify the vitality of the ministries of all its member parishes. The Queen of Saints mission is to nurture the faith of its entire church community and foster an active practice of that faith among all parishioners. This mission will be achieved, respecting the individuality of all member parishes, through a sharing of resources, personnel and programming, as well as through a coordination of ministerial activities."
Established 2003
Queen of Saints Cluster History
The cluster consists of five parishes in Benton County, Iowa: Immaculate Conception, Van Horne, IA; St. John, Blairstown, IA; St. Michael, Norway, IA; St. Patrick, Watkins, IA; and St. Paul, Newhall, IA.  They have had a history since 1986.
From 1986 to 1993, the five parishes existed as 5-Alive Parishes. In 1993, St. John, St. Paul and Immaculate Conception became part of the Tri-Parish cluster.  St. Michael and St. Patrick were sharing.  In 2003, the five parishes were once again clustered into the Queen of Saints.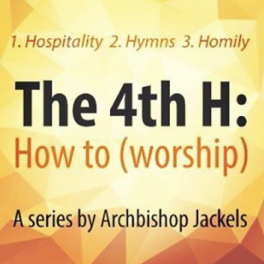 One of the mission priorities for the Church in the Archdiocese of Dubuque is to enhance the experience of the Sunday assembly at Holy Mass. And one of the ways for us to work toward this goal is to pay attention to what may be called the four H's: hospitality, hymns, homily, and how (to worship).
Read the series on how we worship