Bridgehaven Pregnancy Support Center is holding their next Take Courage Abortion Recovery Retreat on November 12-14 in Cedar Rapids. This retreat offers healing to any woman, man or couple who is struggling with the emotional or spiritual pain that follows an abortion. Please contact Haley Brimmer at 319-364-8967 or haley@bridgehavencr.org. You can visit bridgehavencr.org for more information.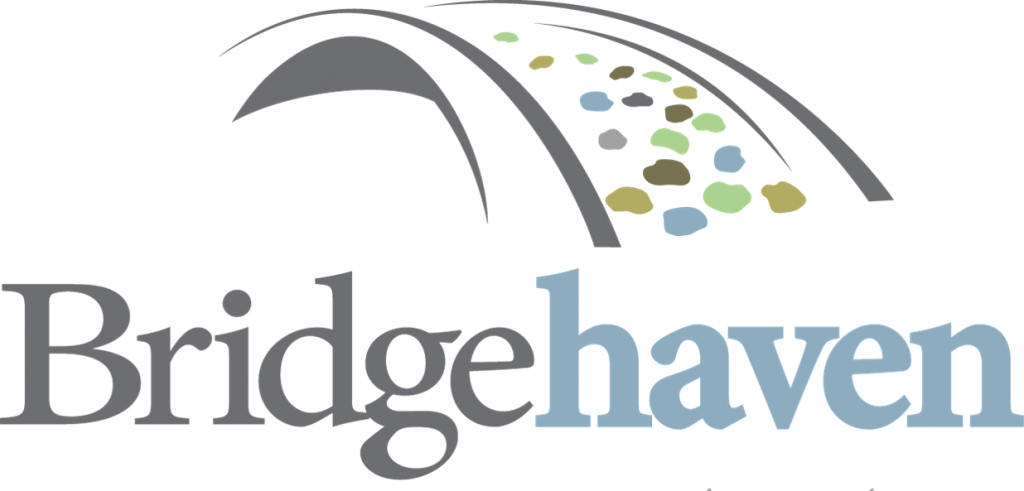 Bridgehaven Pregnancy Support Center is a faith-based organization, so the best way for us to spread the word about our job and volunteer openings is in the church community. If your church has an outlet for sharing something like this, please consider doing so.
Employment Opportunities
Visit https://bridgehavencr.org/get-involved/career-opportunities/ for job descriptions and application information.
WorldWide Marriage Encounter
Worldwide Marriage Encounter is a catholic faith based marriage enrichment program and has been providing couples with better communication skills and tools for over 50 years. For more information or to register go to iowa-wwme.org or call 563-608-3305. Click here for a schedule.
CEW - Christian Experience Weekend
Catholic Men's Fellowship
The main outreach is an annual men's conference which began in 1996.  They also offer support to new and existing parish based fellowship groups through workshops, breakfasts, suppers and speaking to men throughout the archdiocese. For more information click on https://catholicmenonline.com
Covenant of Love
 Marriage Mentors Now Available!
On April 27 and 28, Greg and Julie Alexander, founders of the Alexander House apostolate, trained twenty-three couples from the Archdiocese of Dubuque and nine couples from the Diocese of Davenport to serve as Covenant of Love Marriage Mentors. These trained couples are now ready to serve couples throughout eastern Iowa as marriage mentors. Covenant of Love Marriage Mentoring helps married couples achieve relationship goals with effective support, information, and guidance. This process is effective for restoring and strengthening marriages in which both spouses are open to following God's plan for marriage and putting into place the practical tools provided. Whether newlyweds or married for fifty years, and whether on the brink of divorce or just wanting to grow deeper in a relatively good marriage, this mentoring process can provide couples with guidance for strengthening and sustaining their marriage. More information and registration for couples interested in being paired with a mentor couple is available at www.DBQArch.org/marriage-mentors.
September Programs at Shalom
Faith Writers: Monthly Writer's Group
Tuesday, September 21, 6:30 p.m. - 8:00 p.m.
Monthly writer's group allows time to share up to two pages of writing with an opportunity for feedback and critique from other members.
Freewill offering. No registration necessary.
Migration in the Bible: Praying with People on the Move
Six week series starting September 22, 7:00 p.m. - 8:00 p.m.
Sr. Sarah Kohles, OSF, is a Scripture scholar interested in reading the Bible in light of current events. An adjunct professor and writer, Sarah previously offered "Scripture in Times of Disruption" at Shalom.
Abraham and Sarah are called by God to move to a foreign land seeking a promise. Naomi and her family flee famine in their native land to start a new life in Moab. Joseph and Mary flee Israel to protect their child. The Bible is filled with stories of people on the move, which is helpful in considering the plights of people today who flee their homeland and seek a better life.These sessions will include stories of migration in Scripture, comparing them to the situation of migrants today.
Suggested offering of $30 for the series. Register by Tuesday, September 21 for the Zoom link.
Reading That Matters
September 28, 6:30 p.m. - 8:00 p.m.
The Undocumented Americans by Karla Cornejo Villavicencio
Traveling across the country, journalist Karla Cornejo Villavicencio risked arrest at every turn to report the extraordinary stories of her fellow undocumented Americans. Her subjects have every reason to be wary around reporters, but Cornejo Villavicencio, herself an undocumented immigrant, has unmatched access to their stories.  Her work culminates in a stunning read for our times.
$6 per discussion, does not include book. Books are available for purchase at Riverlights Bookstore and the Shalom gift shop. Register by the Monday September 27th.
Shalom Retreat Center
Shalom Spirituality Center is owned and directed by the Sisters of St. Francis of Dubuque, Iowa and staffed by both Franciscan Sisters and laypersons. Shalom provides a variety of retreats and programs for persons of all ages, cultures, faith backgrounds, and religious affiliations wherever they are on their spiritual journey throughout the year.  These range from weeklong and weekend retreats to days or afternoons of reflection to workshops on various spiritual and educational topics. Click here to get started.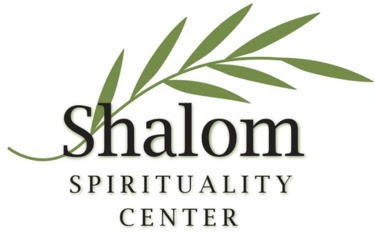 Telehealth Counseling Services in Cedar Rapids
Are you looking for affordable, accessible, and convenient counseling? Catholic Charities offers TeleHealth Counseling Services in the Cedar Rapids office at 420 Sixth Street, Suite 220.  TeleBehavioral Health is the delivery of healthcare services to patients using technology. This technology uses videoconferencing to conduct client visits by interactive video, with the provider and patient in different locations.  If you are from the Cedar Rapids area and are interested in scheduling an appointment for Telehealth Counseling, please call 800-772-2758 or 563-588-0558 to schedule an appointment.
Catholic Charities
Are you looking for affordable, accessible, and convenient counseling? Look no further than Catholic Charities of the Archdiocese of Dubuque's Telebehavioral health counseling services located in Cedar Rapids.
Telebehavioral Health is changing the way communities and families approach mental health services. At a time when the need for mental health counseling is soaring, this option holds great promise for addressing gaps in care and providing individuals with critical resource for addressing their health and well-being.
TeleBehavioral Health is the delivery of healthcare services to patients using technology. These technologies can include videoconferencing to conduct client visits by interactive video, with the provider and patient in different locations. In practical language, this means that it doesn't matter if there is a provider in your area, and it doesn't matter if you can't travel 60 miles to get there. TeleBehavioral Health can potentially be offered in a location that is convenient for you.
Need to schedule an appointment please call 800-772-2758 or 563-588-0558.
-Non-Catholics who are married or engaged to a Catholic and wish to convert or just learn more about the Catholic faith.
-Those who have never been baptized or have a church to call their own.
-Baptized Catholic adults who have not yet received Holy Communion or Confirmation.
-Catholics who have been inactive in the Church, but desire to reconnect.
Anyone who is interested in participating in this year's RCIA process or would like to get an overview is encouraged to contact Fr. Craig or Dennis and Anita Kimm, Coordinators of RCIA. Click on their name to send an email or their contact information is on the front of the bulletin.  You can also click on the link below to complete a simple form.
https://queenofsaints.dbqarch.org/become-catholic/