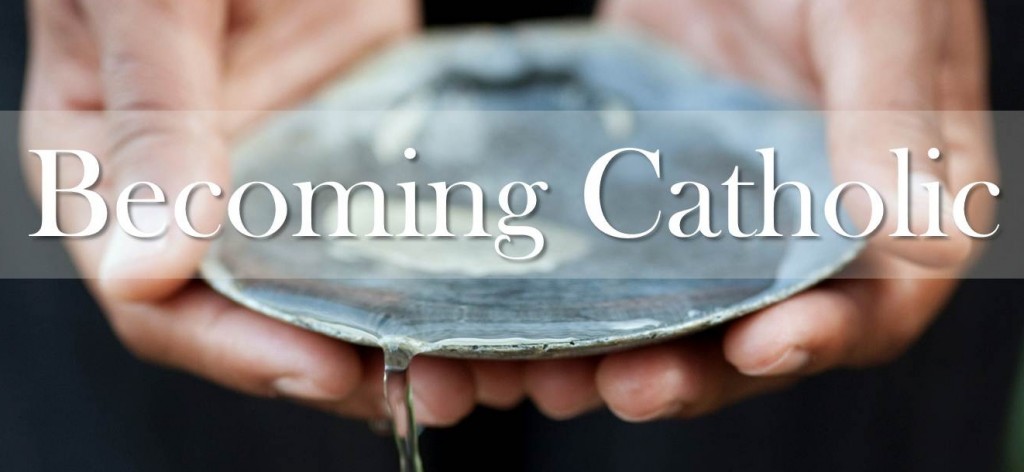 Do you want to grow in your relationship with Jesus? Do you have a friend or family member who is interested in learning more about the Church? Were you baptized Catholic and have you been thinking of completing your Sacraments of Holy Eucharist and/or Confirmation? Are you curious about what the church teaches? If you or someone you know has an interest in learning more about the Catholic Faith, completing their Sacraments, growing in their relationship with Christ and in possibly becoming Catholic, we have a supportive community in our Adult Initiation process.
People prepare to join the Catholic Church through the R.C.I.A. process, Rite of Christian Initiation of Adults.  While the process is designed for people who want to join the Catholic Church, attending R.C.I.A. puts you under no obligation to join. You are most welcome to complete the process simply for information or to help you discern where and to what God is calling you. For more information we invite you to call Dennis and Anita Kimm at (319) 227-7627 or email at
kimm@southslope.net
. You may also complete the following form. We will strive to answer your questions and to assist you in your exploration of the Catholic faith.